I HOPE TO FIND MORE WHEN WEATHER GET BETTER.
IAM USEING A GARRETT GTAX 1000 WITH A 8 1/2 COIL AND A 4 1/2 COIL.


I found this wire connector first night useing a 4 1/2 coil.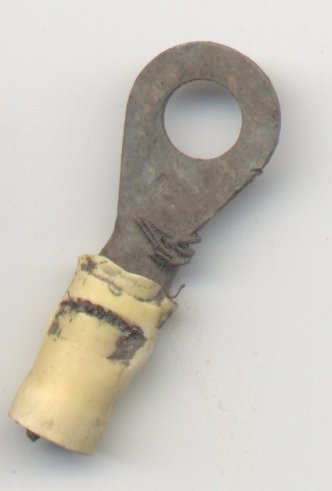 Date 12/22/97
I found this monney and metal thang in Paxton IL useing a 8 1/2 coil.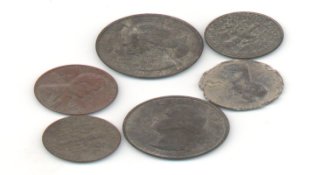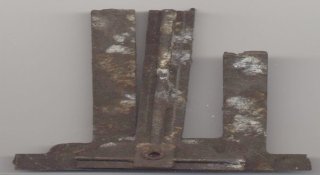 Date 01/03/98